Please note if you do not have any diagnostics done prior to coming to your appointment with Dr. Harden (ex: bloodwork, imaging, etc ), your upcoming encounter at 14 Street Medical Arts Clinic will consist of two visits, Initial Evaluation (performed by Dr. Harden' Neurology Staff Physician) and Neurology Consultation (performed by Dr. Harden). You will be receiving a call inquiring about your medical history, and if needed, be scheduled to Dr. Harden directly.
Initial Evaluation is usually done by Dr. Harden' Staff Physicians. During this visit, we will conduct certain routine office procedures and diagnostic tests, as needed, such as Blood Work, Electrocardiogram, Vascular and General Ultrasound Studies, Nerve Conduction Study (NCV), Electroencephalogram (EEG), Sleep studies, etc., to create underlying diagnostics and data for proper treatment plan. Dr. Harden' state of the art office technology provides patients to do most diagnostics on-site during first visit, all diagnostic results are normally ready within a week.
Neurological Consultation is performed by Dr. Harden, where she will evaluate all diagnostics and data, and create your treatment plan. If needed, depending on condition, Doctor will do "STAT" / "Wet" (immediate) reading.
Dr. Cynthia Harden is a compassionate and considerate neurologist who joined 14 Street Medical Arts team and is serving the community of Lower East side of New York. Dr. Harden is board certified in Epilepsy, Clinical Neurophysiology and Neurology. Dr. Harden is a highly respected and established member of the international Neurology community. She has been cited in New York Magazine as a top doctor and as one of the top five epilepsy doctors in the United States in 2014. In April 2016, Dr. Harden became a chair of the epilepsy section of the American Academy of Neurology. Until recently, Dr. Harden was a Director of Epilepsy Services for the Mount Sinai Health System in New York City.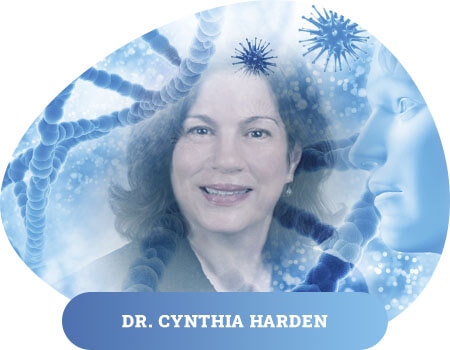 During her consultations, Dr. Harden fully explains patients' conditions and helps them choose an appropriate treatment plan. Dr. Harden gives each patient her focused attention, and she prides herself on delivering the best treatment available. She is dedicated to helping patients receive the treatment they need so they can enjoy a positive and fulfilling lifestyle.
Specialties:
Clinical Neurophysiologist, Neurology, EMG & Nerve Conduction Studies, EEG & VEEG, Cognitive & Memory Testing, EMG, NCV
Board Certifications:
American Board of Psychiatry and Neurology
Neurology (Psychiatry and Neurology)
Epilepsy (Psychiatry and Neurology)
Education and Training:
Medical School - University of Wisconsin, Doctor of Medicine
Saint Luke's-Roosevelt Hospital Center, Residency in Internal Medicine
The Mount Sinai Hospital, Residency in Neurology
Albert Einstein College of Medicine of Yeshiva University, Fellowship in Clinical Neurophysiology
Language Spoken:
English
Gender:
Female
NPI Number:
1477640563
Patient Reviews
Shervin Najafi, MD Pain Management was one of the best, systems based thinking physicians I've ever been examined by. Very satisfied.
I love this practice! With all the changes with covid they have made it so easy to still speak with your doctors, appointment scheduling and and anything they can help you with! Awesome hands on staff!!
Dr. Cottrol is great. the pain management doctor I saw I would not recommend.
It was good. Attentive and fast . No wait time like other tele-appiontments.
14th street medical PC has always been very of sensitive to my needs. The tele health session was prompt, the doctor asked all the right questions. It was a good experience!
Very good, thorough and thoughtful. Thank you
I always like to come and visit Dr. Harden. Now, however by phone. She is as professional and good, compassionate and precise as she is in the office. I trust her immensely. She is the best.
Y'all have been great. Wait time isn't bad and the doctors get it done!
Articles